Café
Our café is open daily from 10 am until 5pm
There is no need to book for daytime dining so please just come on up and we will look after you.
Our menu changes depending on the seasons and what fresh, organic ingredients we have. We endeavour to bring as much organic produce from our farm, to you in the café, as possible.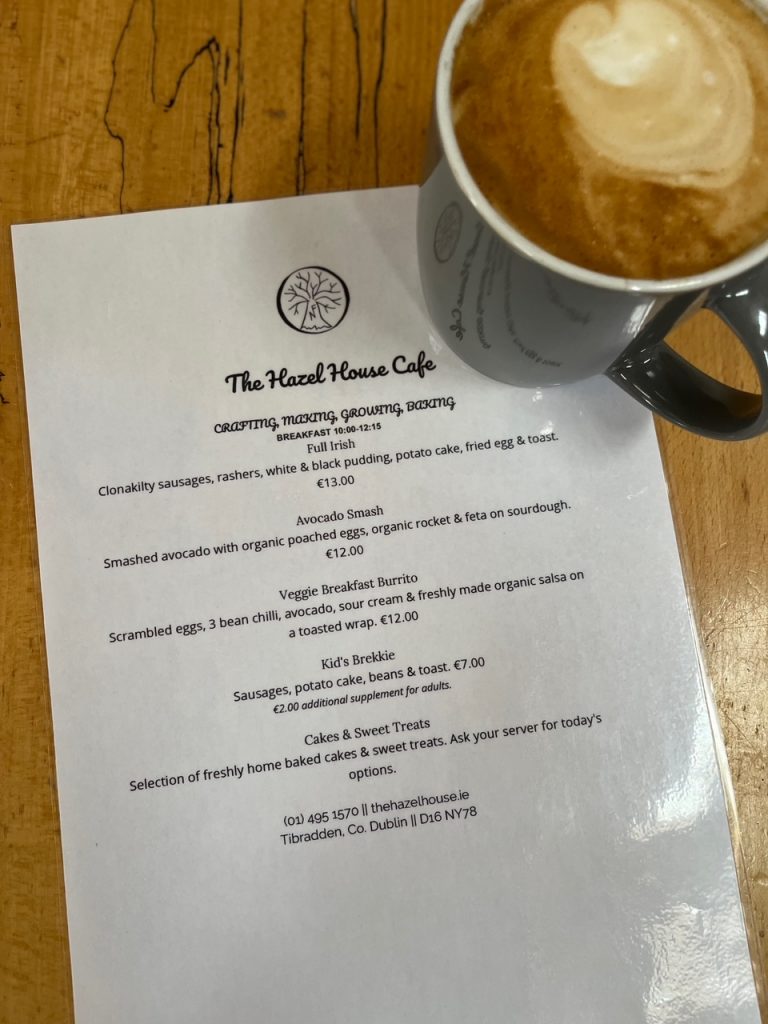 Weekday Menus
Weekend Menus
Pizza delivery service
will continue on Fridays from 6 – 9pm
Wood-fired pizza
& wine nights
Every Friday evening from 6th May in The Hazel House from 6pm – 9pm are pizza & wine nights. Using the best of ingredients, our famous pizzas are freshly rolled and cooked in our traditional wood fired pizza oven. Dine with us in our courtyard from June 11th and enjoy delicious pizzas and a great selection of wines. Family and Group bookings of up to to 6 people are welcome. We can order a taxi for you if required.
Alternatively you can email obbxvatf@gur-unmry-ubhfr.vr
or phone (01) 495 1570 to secure your place.
Afternoon Tea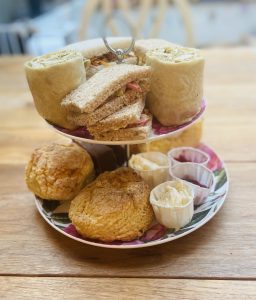 Our afternoon tea is our own rustic style. Using our own organic produce where possible, it consists of freshly made, savoury sandwiches, homemade cakes & scones and prosecco.
Booking is essential.